Professional Nail Drill
Marathon Saeyang K35 Original
with H200 handpiece
The original Marathon K35 Nail Drill is very stylish and easy to use and carry. Its pen has a robust construction to avoid vibrations and the best performance and ease of work by the professional.
Marathon Saeyang K35 Original is ideal for beginners but more so for professionals.
Marathon K35
Specifications
45 watts
up to 35000 RPM
Torque 300 gf/cm
Digital screen
Overheating protection system
Durable handle
Ability to rotate right/left
Compact unit / anti-vibration system
Adjustable speed
Stand for the pen
Easy and quick fastening for the cutters
Noiseless
Can be used with a foot pedal
Unit weight without pen: 1.2 kg
Pen weight 220 gr
Unit dimensions 140 x 155 x 90 cm.
Saeyang Marathon K35: Ratio of revolutions and cutter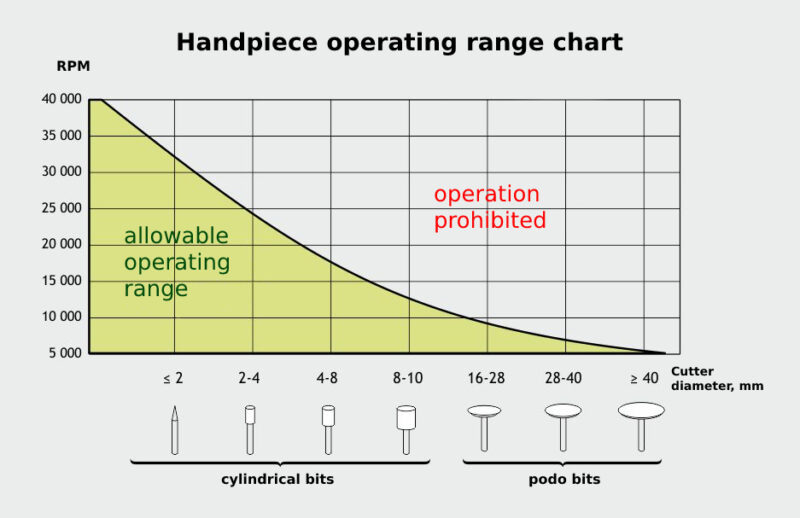 ---
1 year warranty of good operation.

The warranty provided on all Saeyang nail drill models only covers the mechanical parts (motor – unit) and does not include the pen.

The warranty of the device is the receipt or the purchase invoice and starts from the date of receipt of the device.

Important:

If the device has been processed by a technician other than our authorized representative, the warranty is not valid.
---
We provide our customers with the original Marathon Saeyang nail drills. All Saeyang Marathon Microtech drills have an authenticity serial number printed on the bottom of the nail drill.
The customer can check the authenticity of the nail drill by sending the serial number to the official website of the factory in Korea: www.saeyang.com