SheMax Style XS Manicure Dust Collector

SheMax has released the smallest manicure dust collector!
The power of the new XS has increased and the dimensions have decreased!
SheMax engineers have developed a small, compact, lightweight, powerful
Style XS for manicurists who have a small workplace, who work from home or with a visit to the client's home!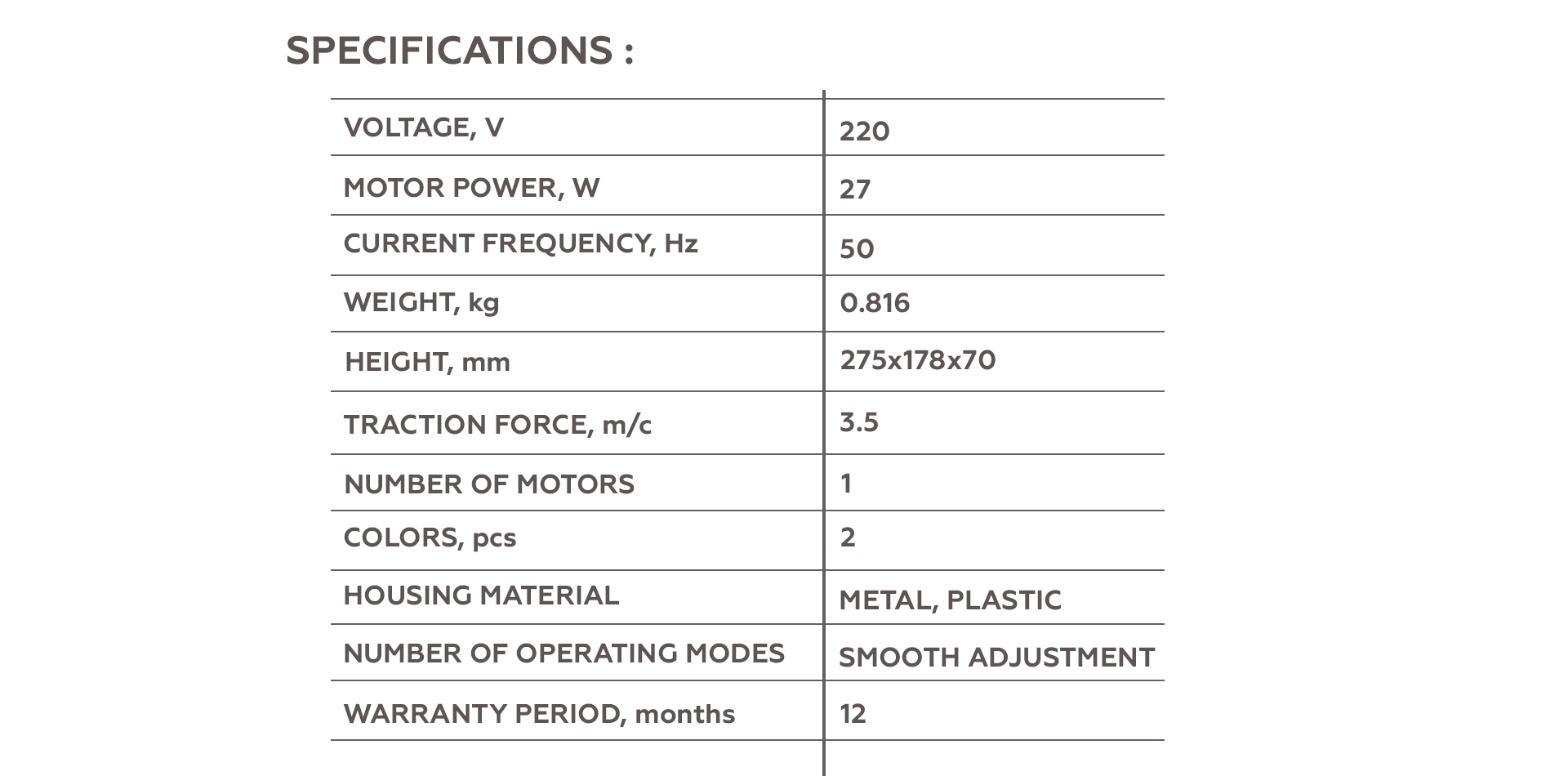 Top grill with magnets
Air flow is evenly distributed to the sides
Dust is collected in a filter that is easy to replace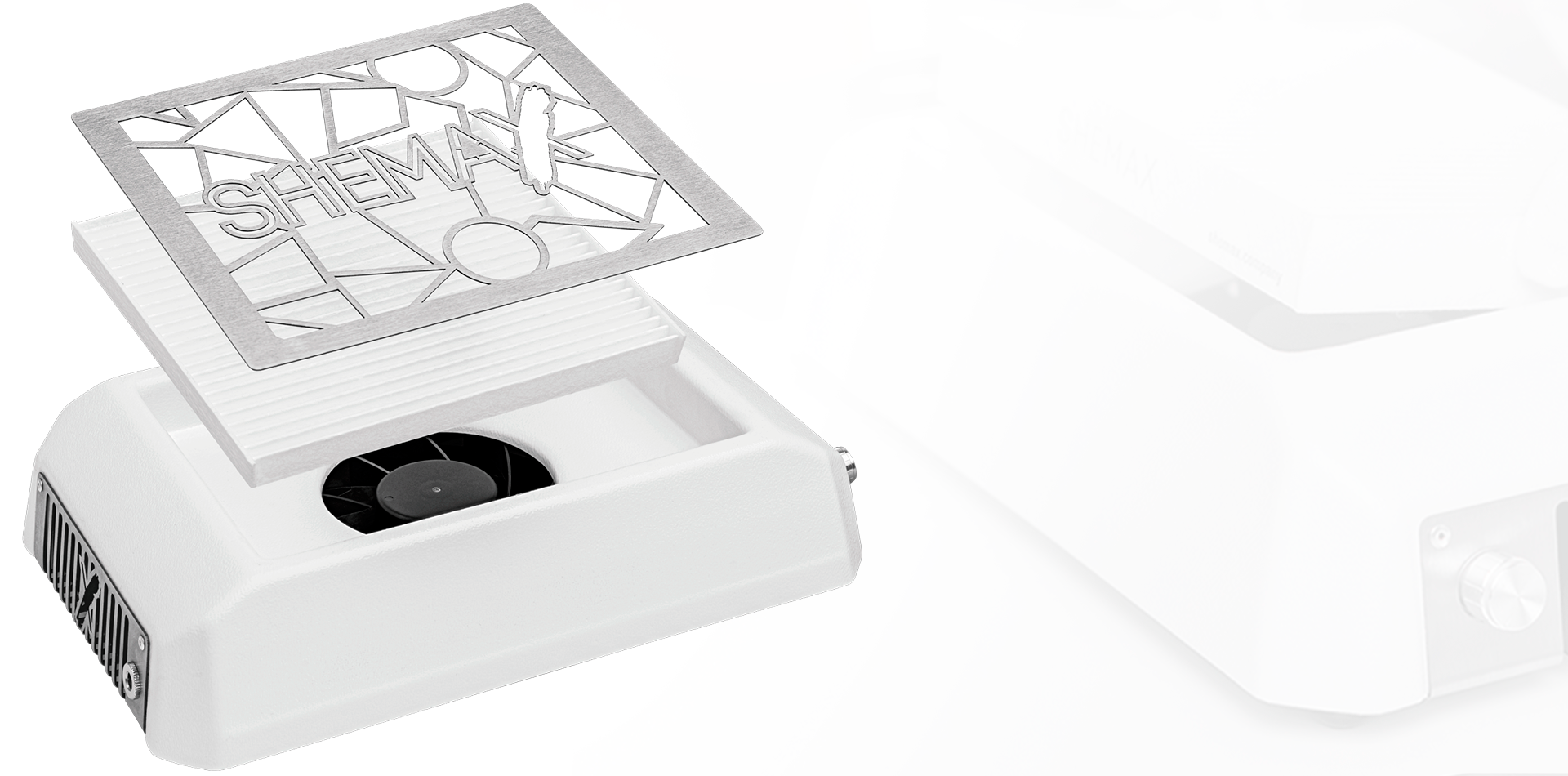 CAUTION!
The SheMax Style PRO dust extractor has the speed needed to capture the dust you create from grinding. An additional increase in power only consumes more electricity and creates additional noise. Studies carried out with the extractor hood have proven that the presence of a wider area of dust adhesion increases efficiency, so that dust in your workplace is minimized.
SheMax Style PRO

Specifications

Power: 27W
Dust absorption speed: 3.2 m/s
Case dimensions: 27.5 x 15.8 x 7 cm
Noise level 25-30 dB
Weight: 0.81 kg
1 year warranty