Professional manicure pedicure nail drill
Original Saeshin Strong 210
with 105L pen
Strong nail drill Saeshin Strong 210 105L is a popular model for manicure-pedicure.
Strong 210/105L is ideal for beginners but more so for professionals because it is specially designed for long hours of use in nail bars & podiatry centers.
Thanks to the lightweight design, it is easy to carry.
Powerful motor and its pen has no vibrations during operation
High-quality pen 105L pleasant to the touch, does not heat up even after many hours of use.
Use in manicure – pedicure – podiatry.
Strong 210/105L
Specifications
Professional nail drill for gold in manicure-pedicure STRONG 210/105L
Right & Left turns.
Excellent engine cooling system
Speed control
Overload protection system
Voltage 100V-110V / 220V-240V
Speed up to 40,000 rpm
Maximum torque 3.0 Ncm
Electric power 65W
Weight: 1.2 kg
Pen weight 200 gr
Unit dimension 140 x 132 x 86 mm and the pen ¢ 29 x 158 mm
Saeshin STRONG 210/105L: Ratio of turns and cutter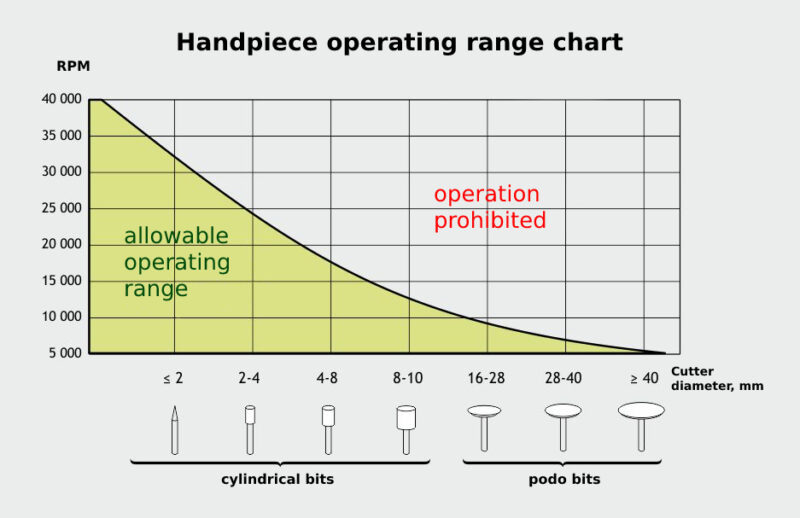 ---
1 year warranty of good operation.

The warranty provided only covers the mechanical parts (motor – unit) and does not include the pen.

The warranty of the device is the receipt or the purchase invoice and starts from the date of receipt of the device.

Important:

If the device has been processed by a technician other than our authorized representative, the warranty is not valid.
---
We provide our customers with the original Saeshin Strong drills.
You can verify the authenticity of the product by removing the sticker on the bottom of the nail drill and scanning the QRCODE which is unique for each drill produced by the parent company SAESHIN PRECISION-KOREA.
The customer can check the authenticity of the nail drill by sending the serial number to the official site of the factory in Korea: www.saeshin.com